PRESSURE WASHING Wilmington NC

NEED PRESSURE WASHING?
Wilmington Pressure Washing in Wilmington offers residential power washing for homes in North Carolina. Our technicians are certified and active members of the PWRA and PWNA.
We participate in continued education and mandatory training to guarantee we can meet all of the needs of our customers. Our residential power washing includes eco-friendly and biodegradable solutions and powerful equipment for the top results in town!
"THE BEST PRESSURE WASHING SERVICE IN WILMINGTON!"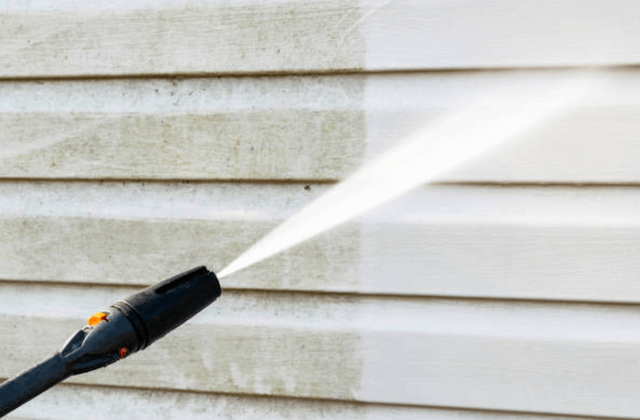 Wilmington Pressure Washing uses high-grade hose equipment and safe chemicals to pressure clean home exteriors. Our process cleans off dirt, sediment, mold and mud from brick, wood and siding (aluminum and vinyl). Plus, we spray patios, fences and concrete too.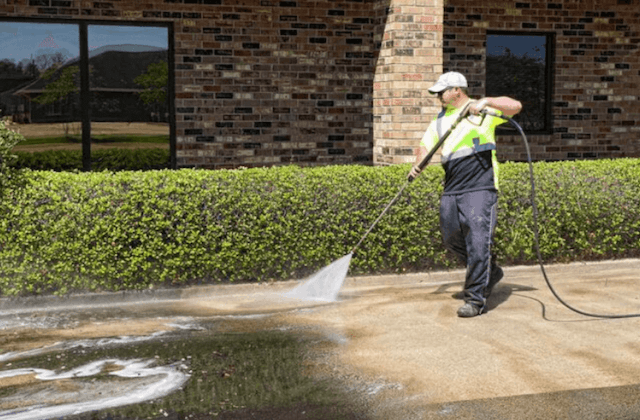 Wilmington Pressure Washing is here to power wash the exteriors of mid-rise commercial properties, shopping centers, chapels, schools and more throughout and around Wilmington NC. To be able to preserve curb appeal these commercial buildings must be cleaned routinely. Commercial services include oil removal, graffiti removal, dumpster washing, parking lot washing, warehouse floor cleaning and more. Customers love a clean shopping or dining area and Wilmington Pressure Washing is the #1 power washing service for all of your building power washing needs.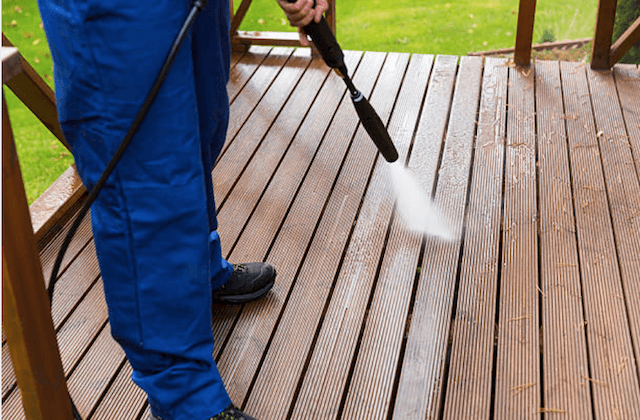 DECK & PATIO CLEANING
Many Wilmington homes have either a wood or composite deck or patio behind the house. These decks and patios can get covered in dirt, dust, debris, mildew and algae. Mold, algae, and other contaminants often become slippery and lead to unsafe flooring to walk on, especially when wet. Wilmington Pressure Washing can power wash your wood or composite deck or patio with time-tested, safe cleaning methods and equipment.
NEED PRESSURE WASHING?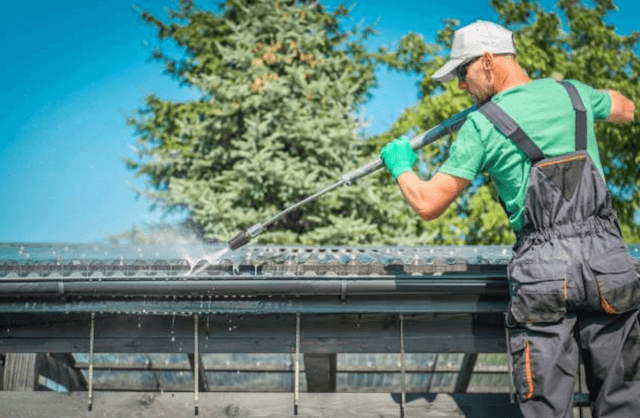 WHY HIRE Wilmington Pressure Washing?
CURB APPEAL
The primary reason to schedule power washing is to help the curb appeal and look of the exterior of your house. Pair high-power pressure washing with landscaping, lawn care, gardening and other home repair projects and you will soon have a house the entire neighborhood will be envious of!
INCREASE HOME VALUE
Considering selling your house sometime soon? Consumer Reports estimate that power washing and cleaning up the paint on the outside of a house could increase its value anywhere between 2-5% and could lead to faster sales on listed homes. Definitely worth the cost of pressure washing.
PREVENTATIVE MAINTENANCE
Mud and grime on the outside of a house will eventually wear down the surface and lead to rotting wood, damaged paint and overall deterioration over time.
​The cost of replacing and repairing siding or rotted wood should be avoided if possible. With regular cleanings from a power washing service in Wilmington, you can help to increase the lifetime of your home's exterior and avoid costly damage.
The benefits listed above apply to our services for pressure washing garage doors, gutters, wooden decks and patios, fences and more! ​Questions? Please call our Wilmington office at 910-537-2774​ during standard business hours. We want to help!
NEED PRESSURE WASHING?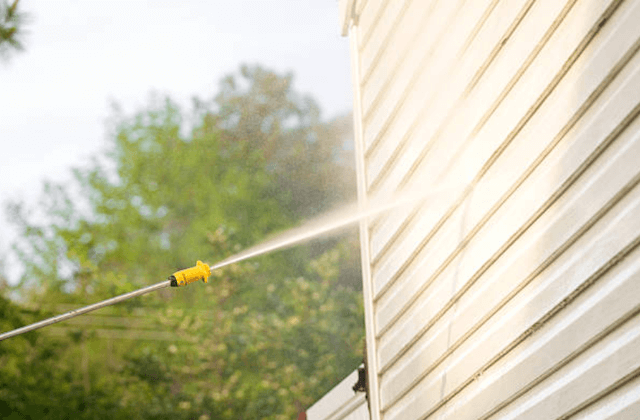 DIY PRESSURE WASHING: DON'T DO IT!
Perhaps you have seen the power washers for rent at a hardware store and thought, "how hard could it be?" We understand the temptation to save money by attempting to power wash your home on your own, but we don't recommend it. Please read this before attempting "do-it-yourself" power washing:
PERSONAL INJURY
The number one reason we do not recommend customers power wash their own house is because of the chance for a major injury to occur. A power washer generates intense amounts of pressure that could lead to a major injury if it contacts clothing or skin.
Plus, rental machines typically cannot reach higher gutters and under no circumstances should a customer climb a tall ladder or be on a roof when operating a power washer.
PROPERTY DAMAGE
You would not believe all of the stories we have heard about customers ripping the siding and paint off of their homes because they dialed the power up too high on a rental machine. Broken windows are typical too. You can also damage a home's exterior if you use the wrong type of solutions or too much.
Technicians receive the proper training and have the experience to understand exactly how much power and which types of solutions are best for each type of exterior.
LABOR & COST
You will find out fast that power washing a home is not an easy job. For a typical homeowner, it could require almost a full day to get the job done. To rent a power washer for 24 hours can often cost up to $100 or more. Also, you have to buy the solutions too.
When you add up the time to power wash your home by yourself and the rental and chemical costs, you will find that you're probably better off paying for a local power washing company and will have the peace of mind knowing the job will be done right.
SERVING ALL OF WILMINGTON!
CALL US:

910-537-2774
Professional pressure washing helps clean homes and businesses, protect them and restore their original beauty. Perfect for siding, wood and brick or exterior surfaces. Call now or
click here for a FREE estimate
!